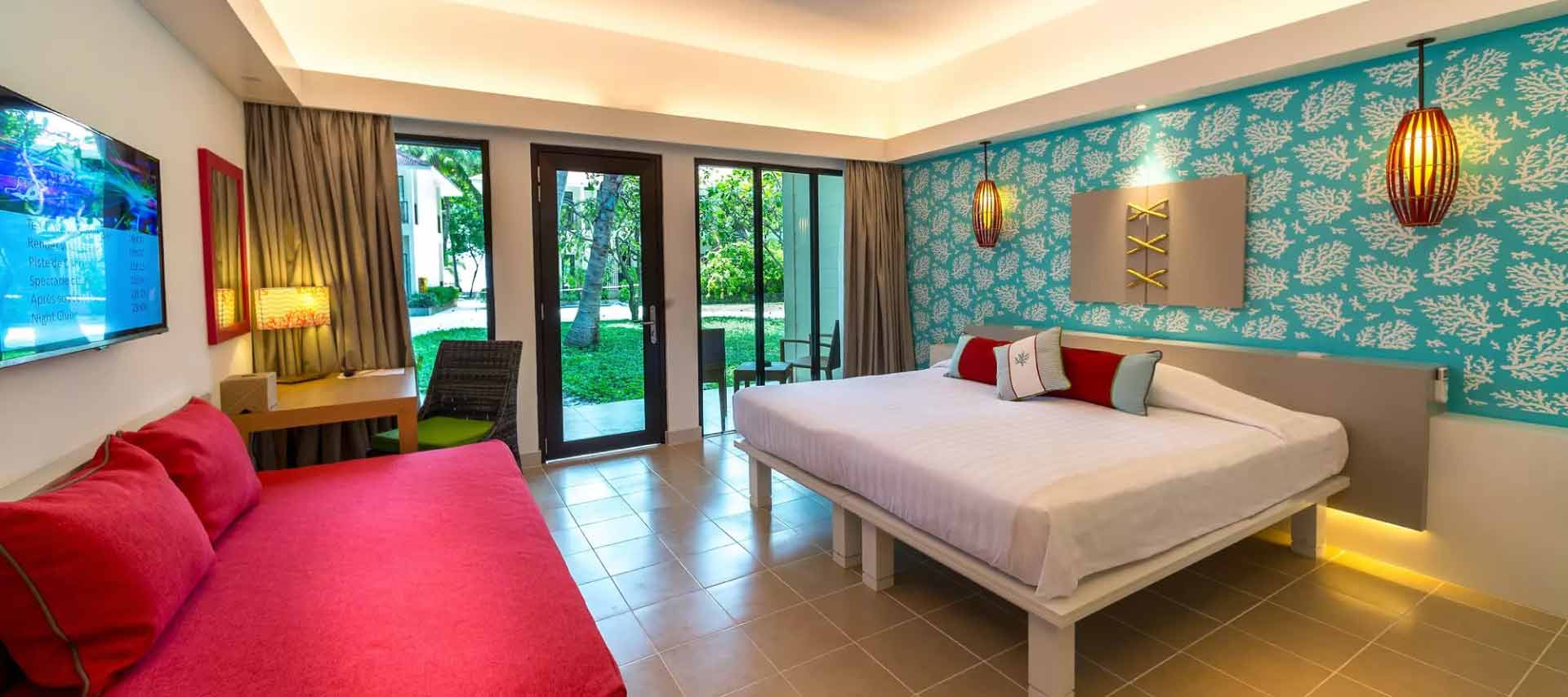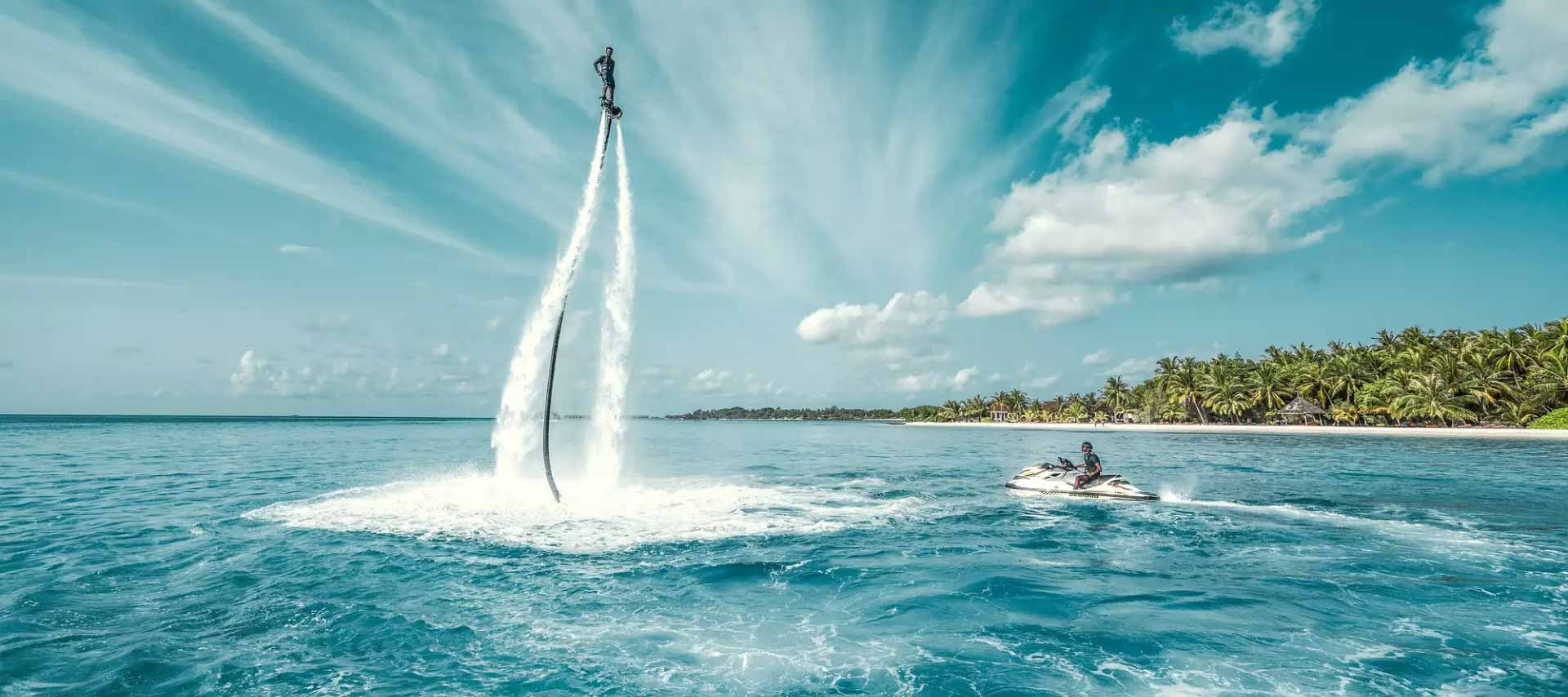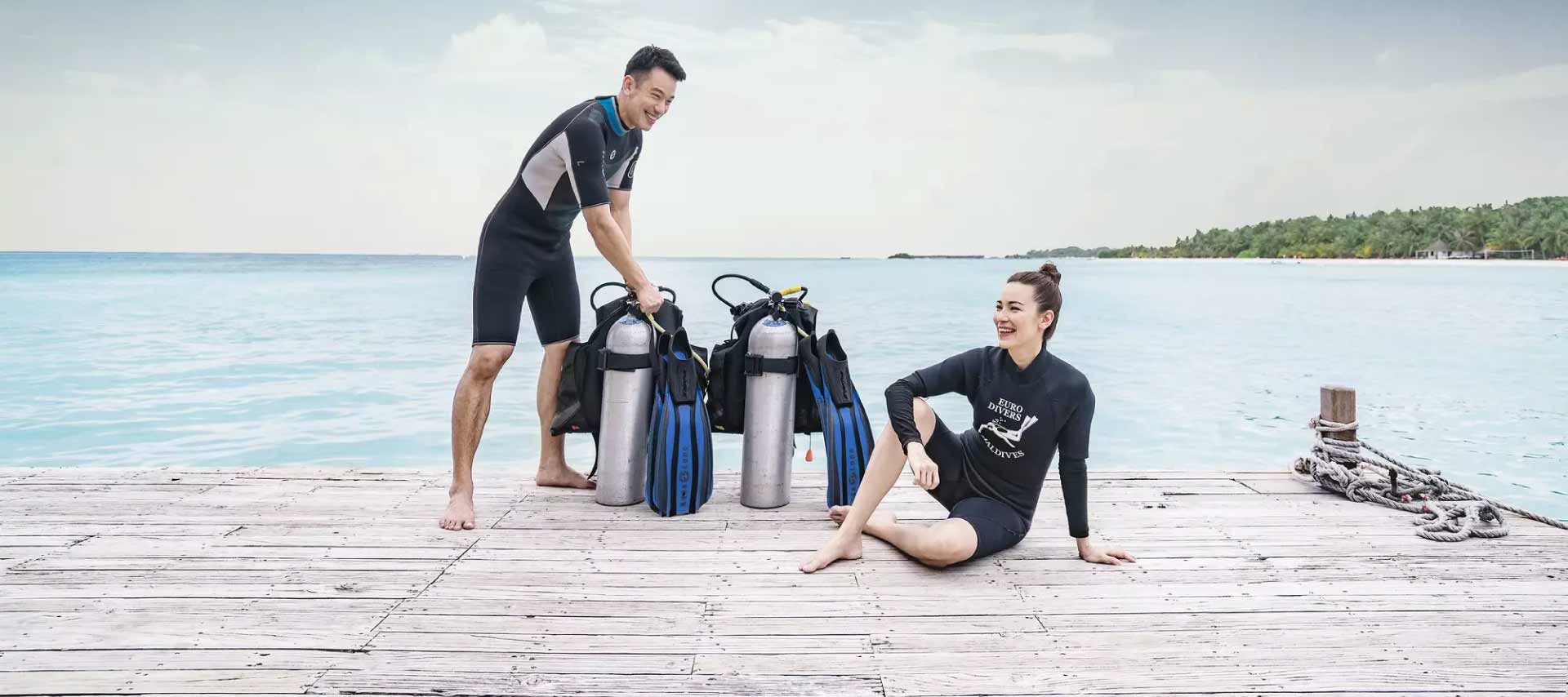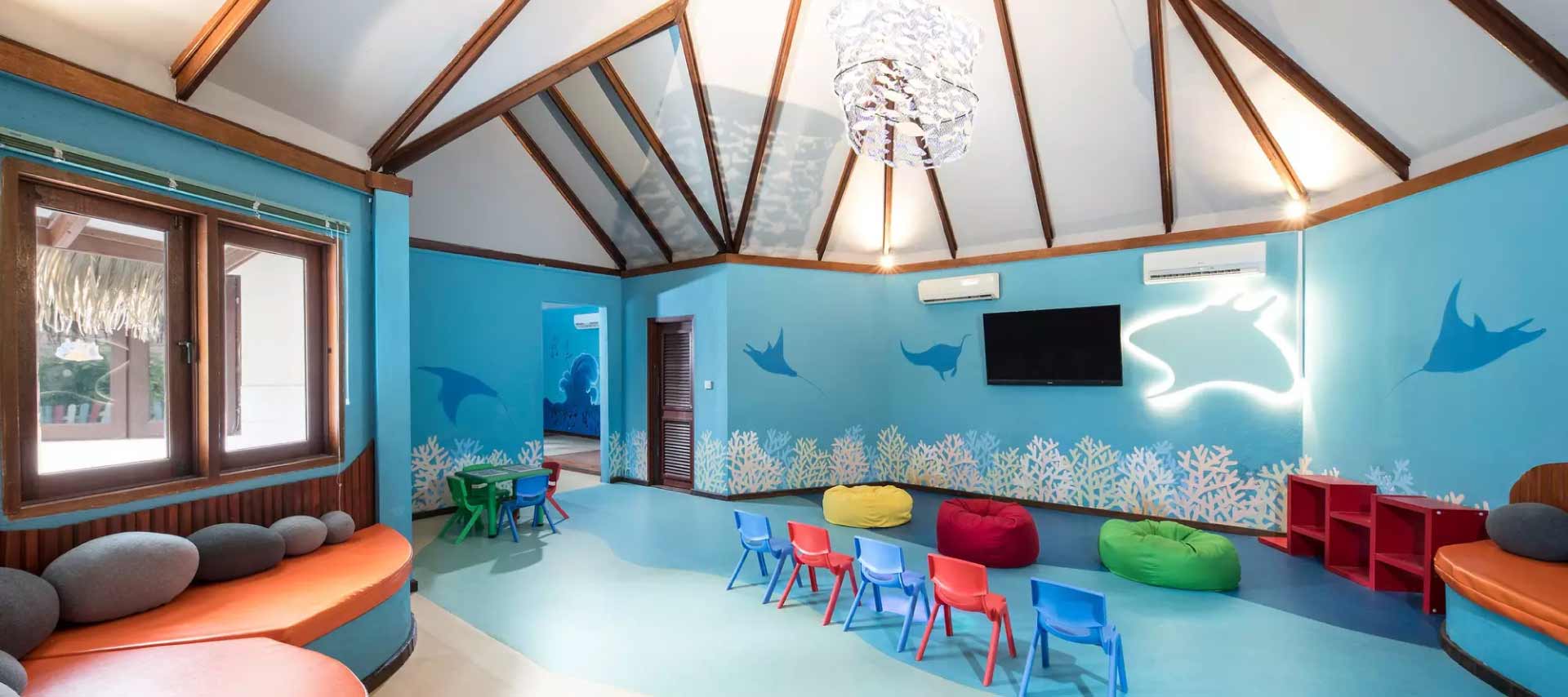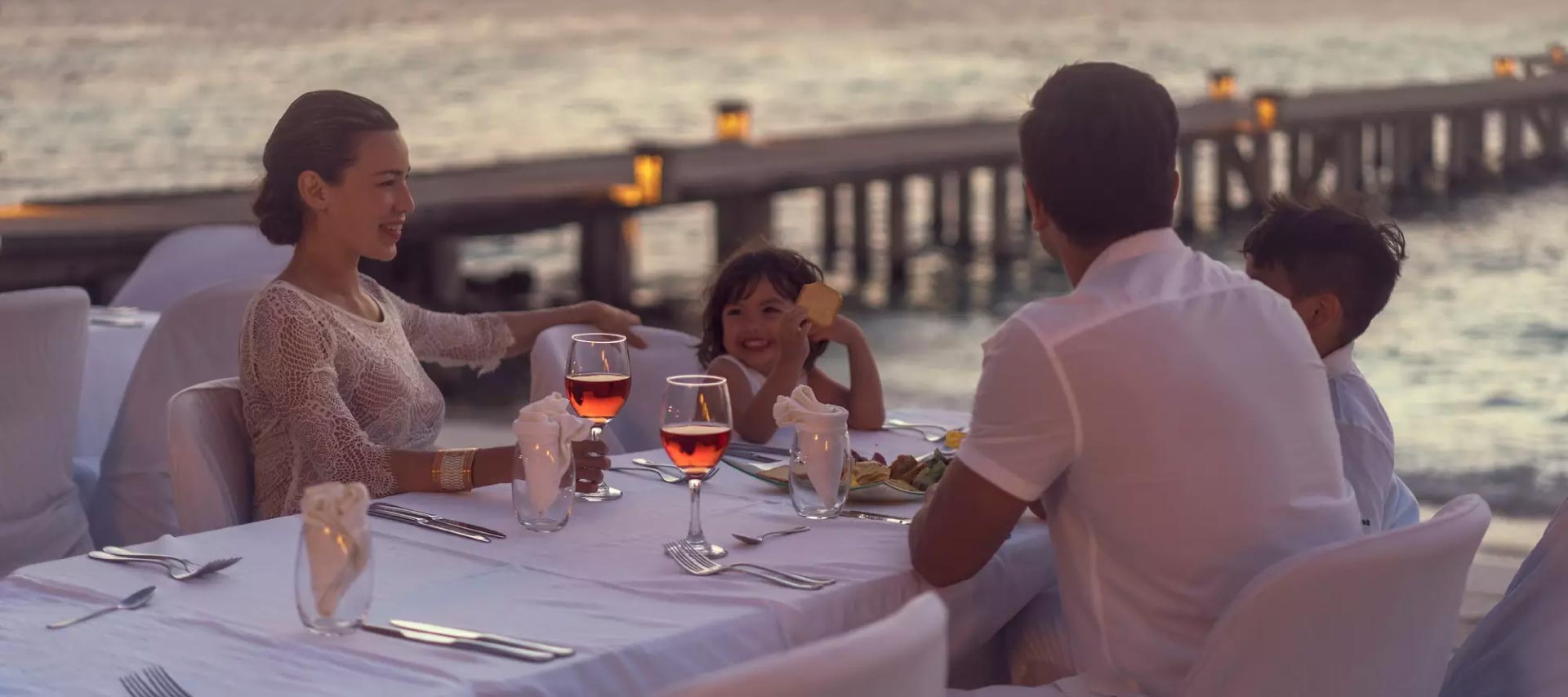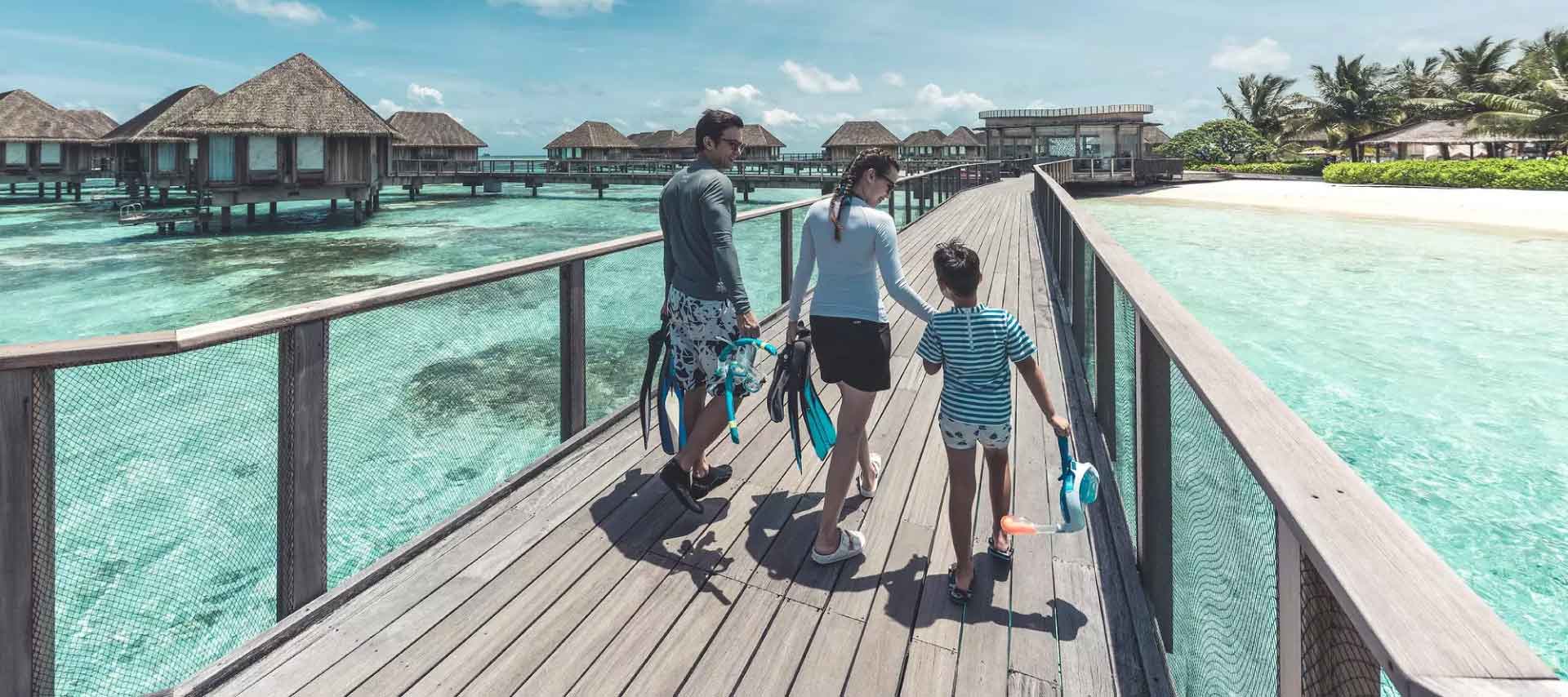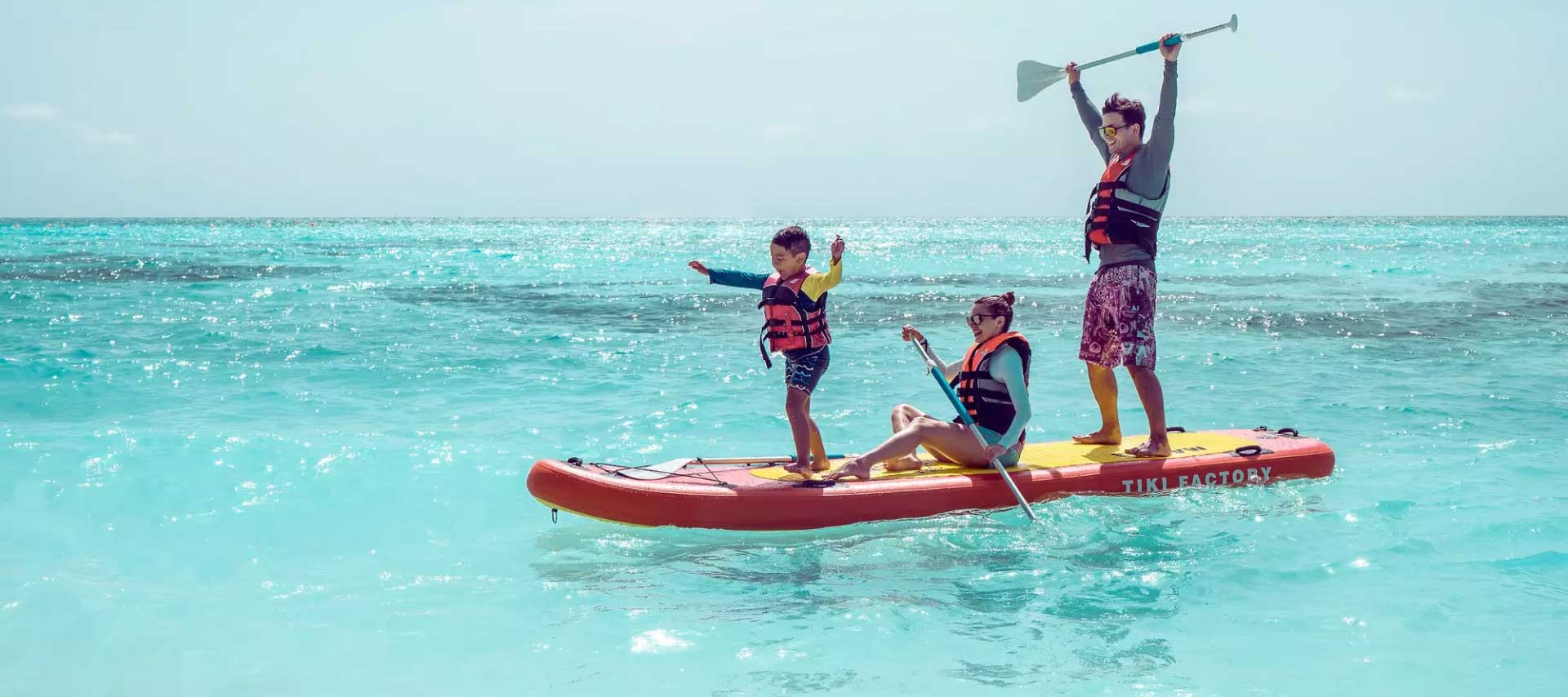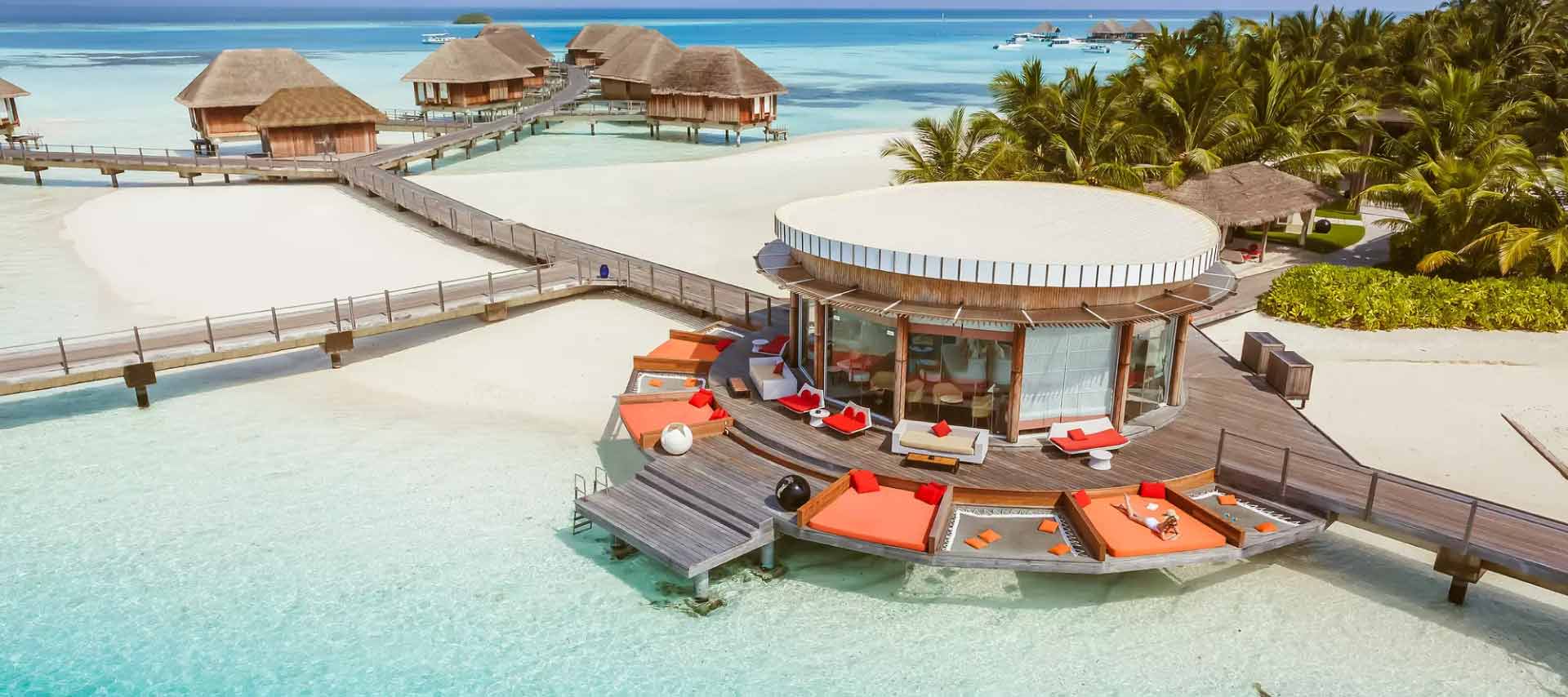 Maldives with Club Med
Inclusions
Return Airfare, 3 Nights at Club Med Kani with Transfers by Speed Boat, All Buffet Meals, Unlimited Flow of Drinks, Host of Land & Water Sport Facilities, Evening Entertainment Shows & Taxes.
Travel May 2020
03 Nights
Starting From
₹85,999
Per Person on twin sharing
Experience the thrill of island adventure with family-fun activities on our endless turquoise playground
Discover new ways to play and unwind together at Club Med Kani all-inclusive resort where a 2-kilometre stretch of private beaches, encounters with marine life, and exciting water sports welcome families to revel in infinite possibilities and pursue every passion.
What is included in your stay?
Choose your favourite: sand or sea?
The turquoise waters of the Indian Ocean, white sand and palm trees. The Resort reflects the extraordinary beauty of this garden island. Wander one way and see bungalows nestled in the gardens and on the beach. Stroll in the other direction and see the Exclusive Space, La Manta, with houses on stilts in the sea. Dive in and surround yourself with a plethora of brightly coloured fish.
---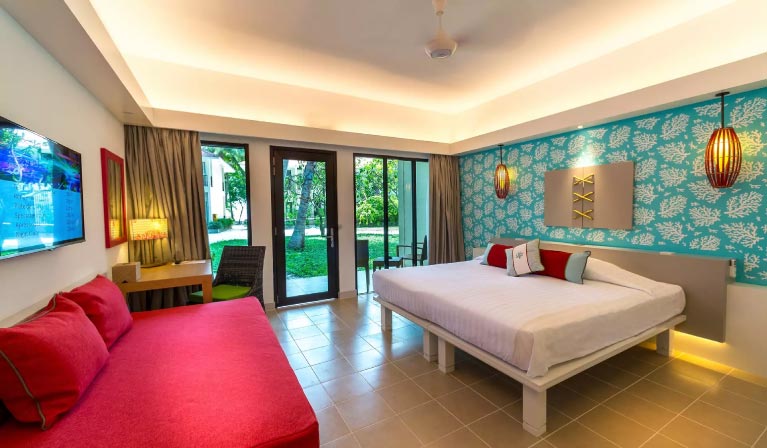 Interconnecting Superior Rooms - Garden Side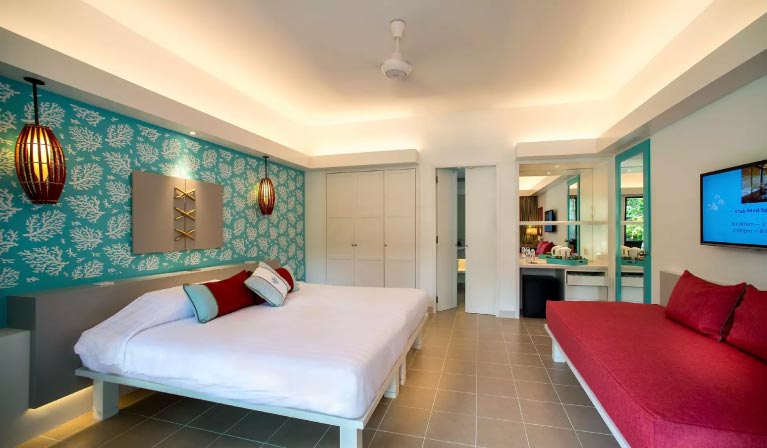 Superior Rooms - Garden Side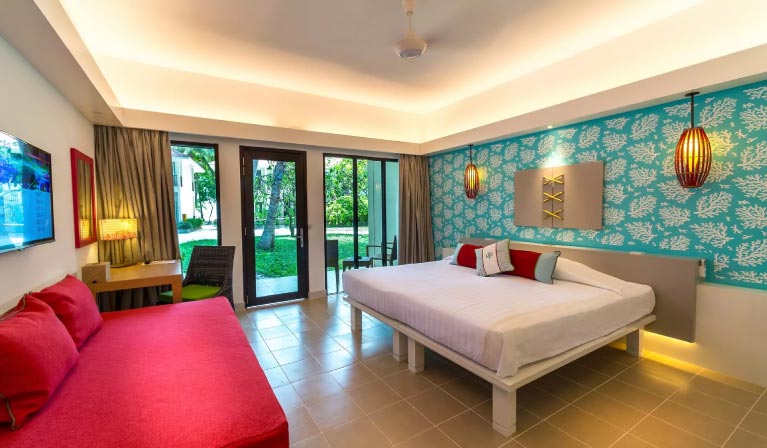 Superior Room - Beachfront
Superior Room - Garden Side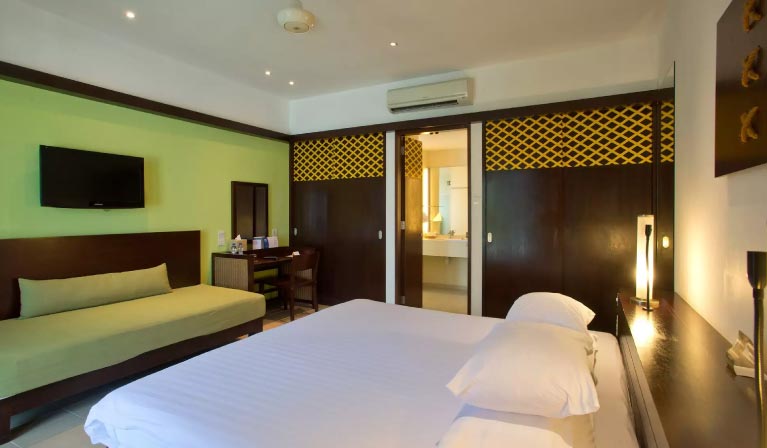 Family Superior Room - Beachfront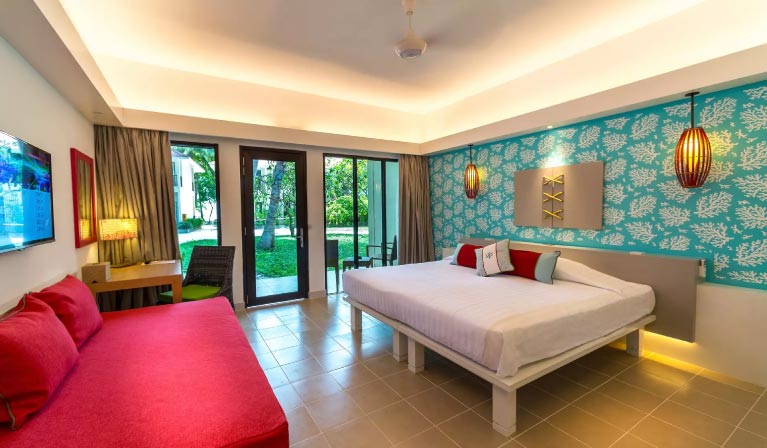 Interconnecting Superior Rooms - Beachfront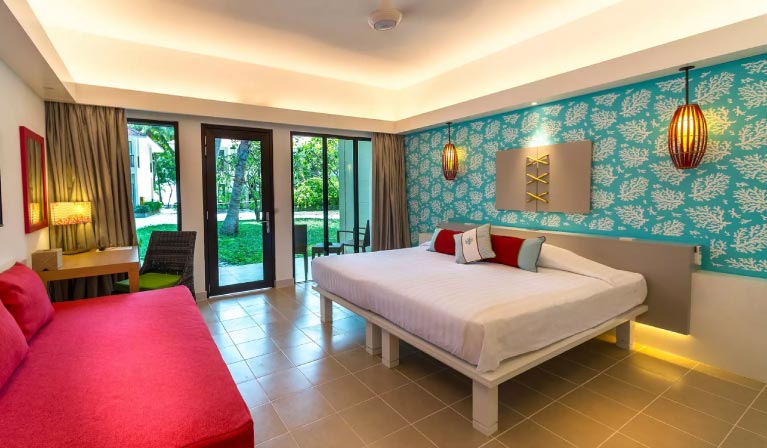 Interconnecting Superior Rooms - Garden Side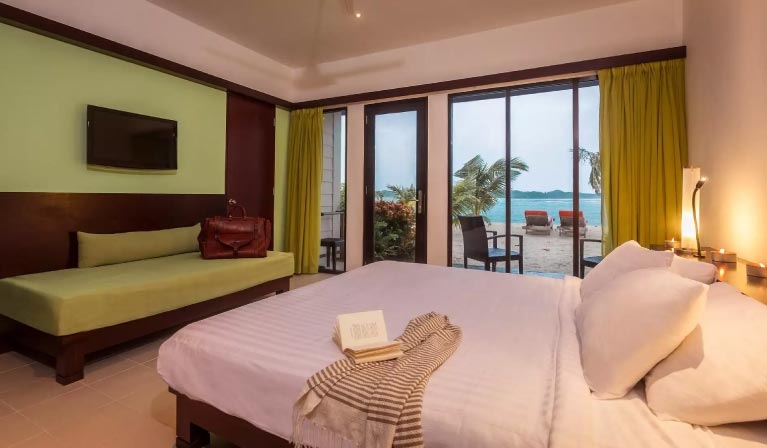 Interconnecting Family Superior Rooms - Beachfront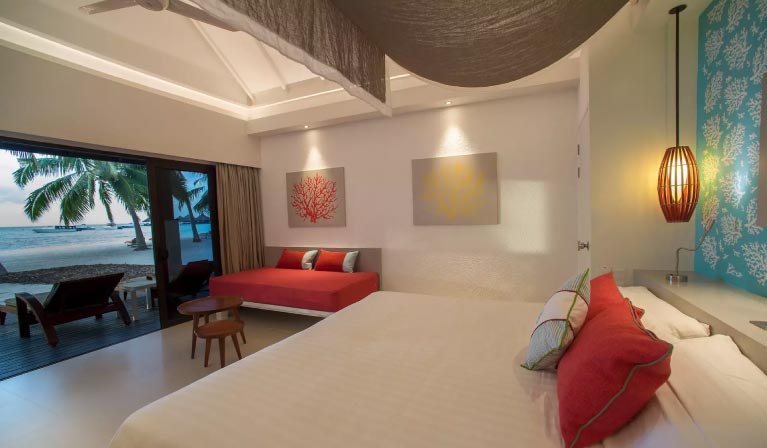 Deluxe Room - Beachfront Terrace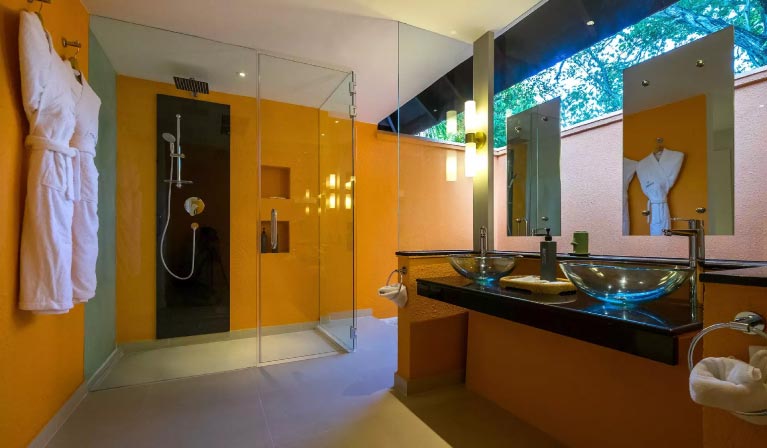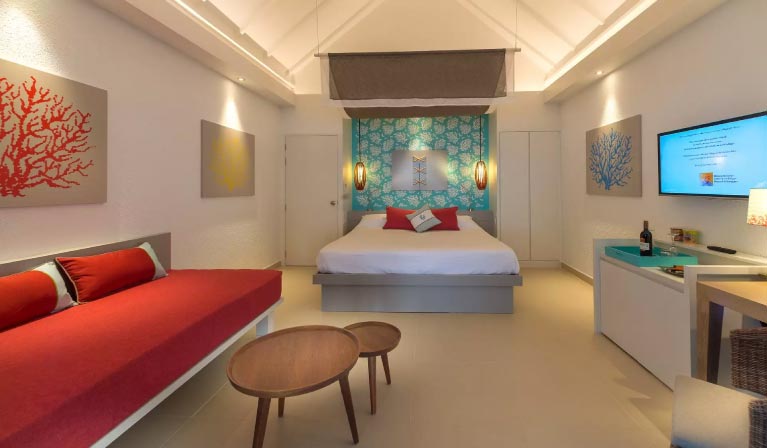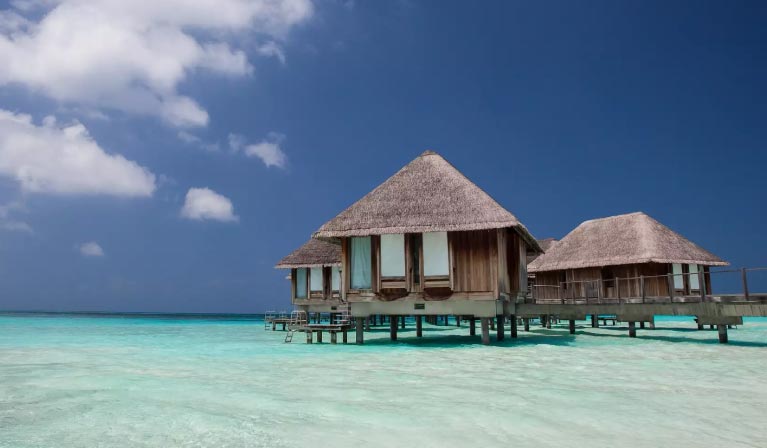 Overwater Suite - Panoramic View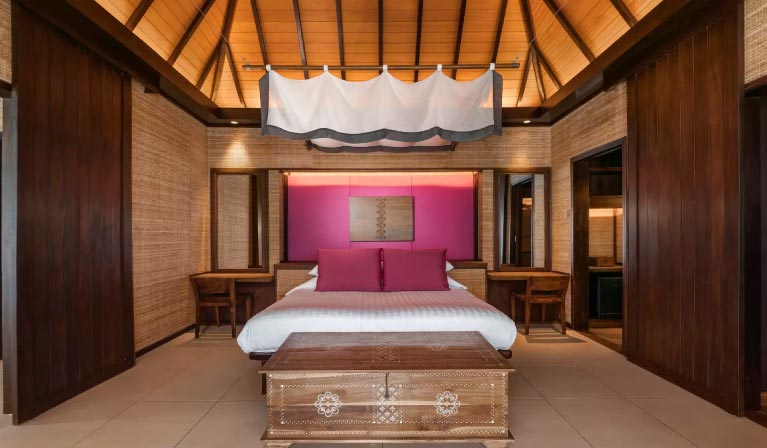 Family Overwater Suite – Panoramic View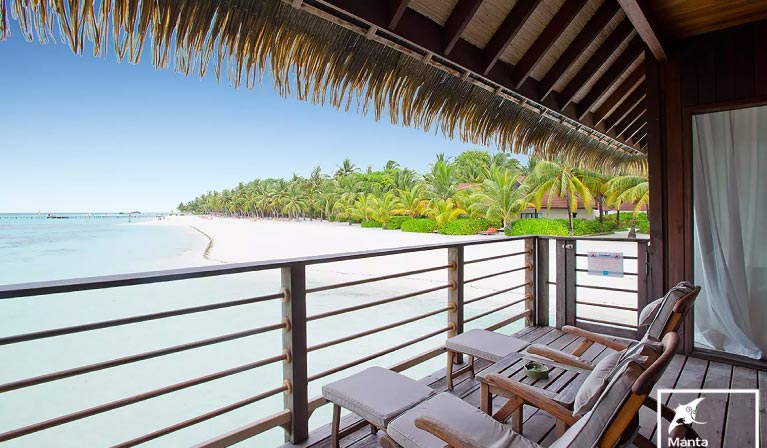 Overwater Suite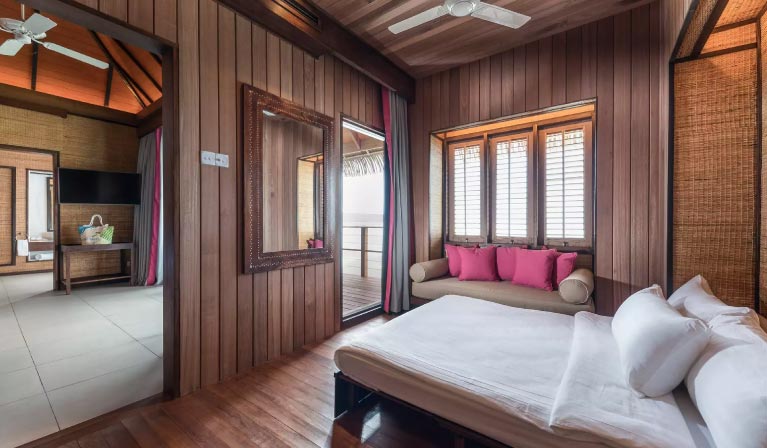 Family Overwater Suite
Enjoy a playing field as vast as nature itself
Welcome to the world's biggest sport academy: Club Med. On the water, on the ground or in the air: the all-terrain activities on offer are mapped out just for you. With coaching from your G.O®, experience new sensations. Or find joy in improving your technique in a friendly setting. Are you looking for relaxation ? Try our fun leisure activities and lively evening entertainment. If you have a thirst for adventure, choose our excursions.
---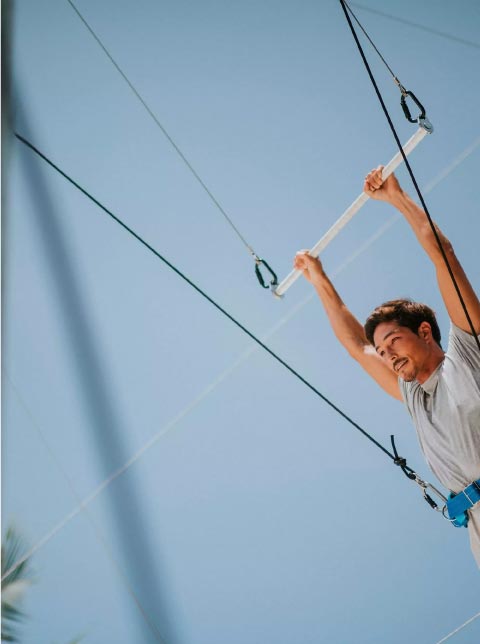 Flying Trapeze School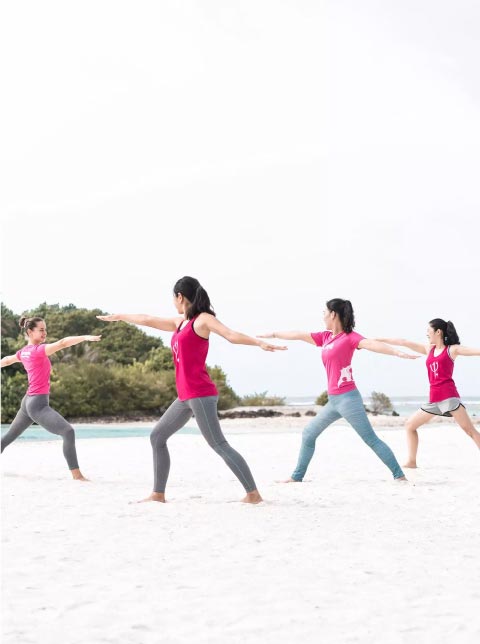 Fitness School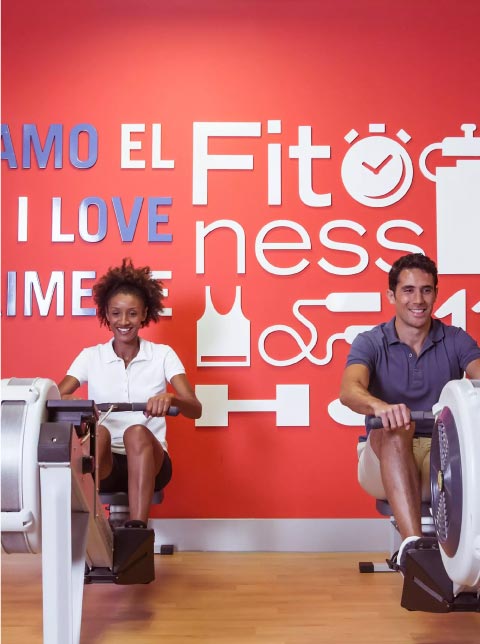 Other Sports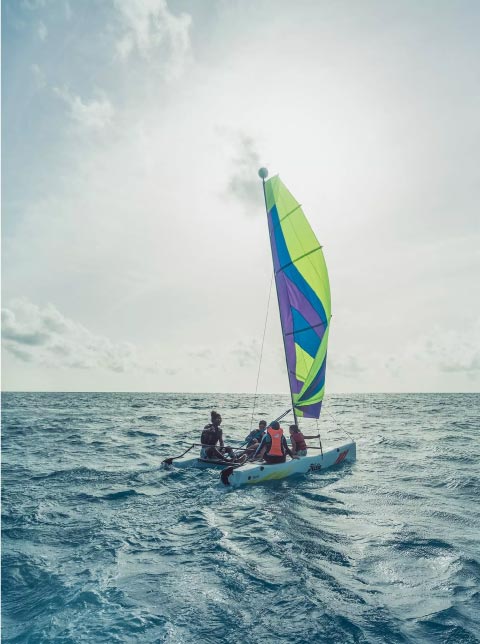 Sailing School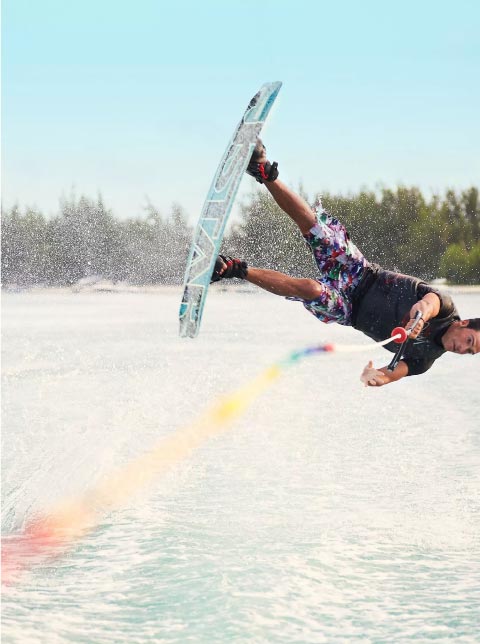 Waterskiing and / or Wakeboarding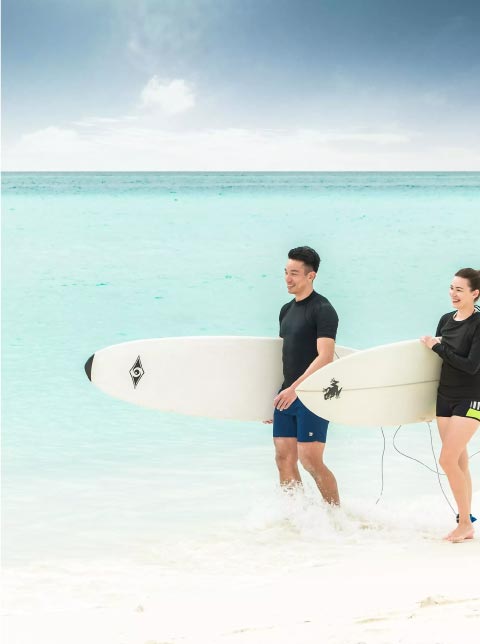 Surfing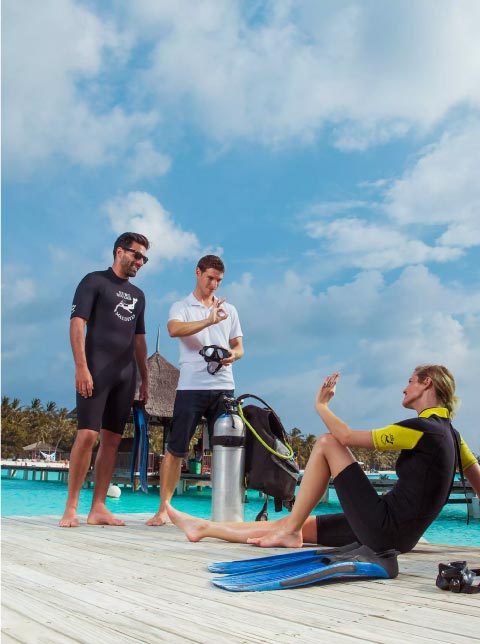 Scuba diving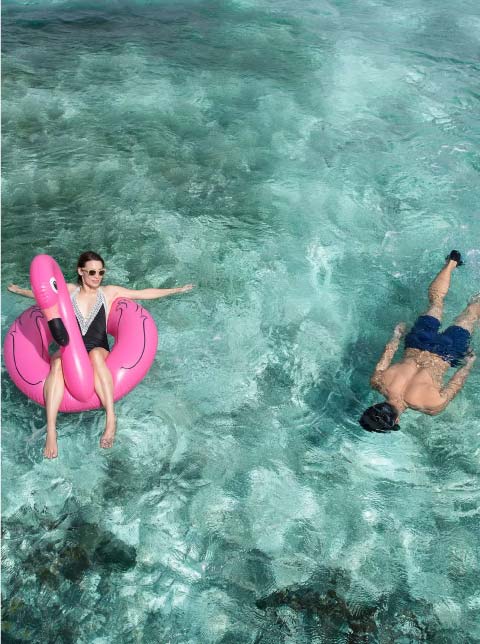 Other Sports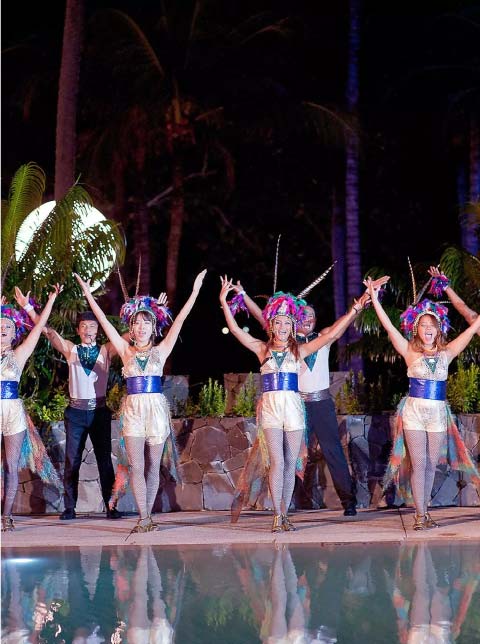 Entertainment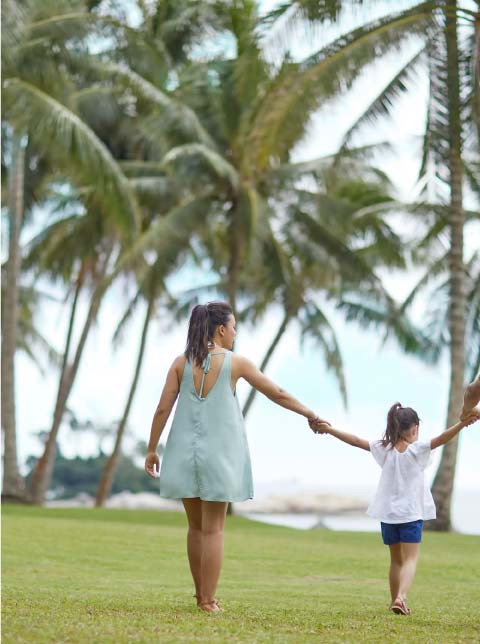 Excursions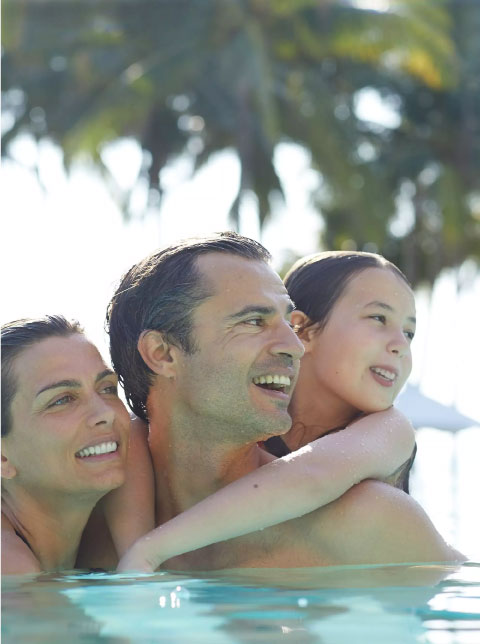 Swimming Pool Activities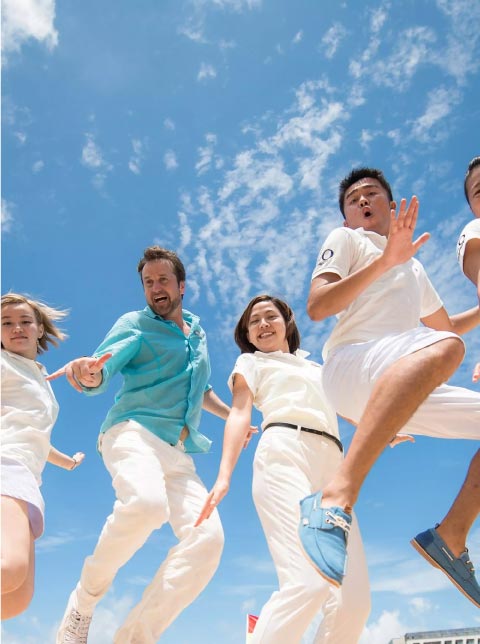 Other Sports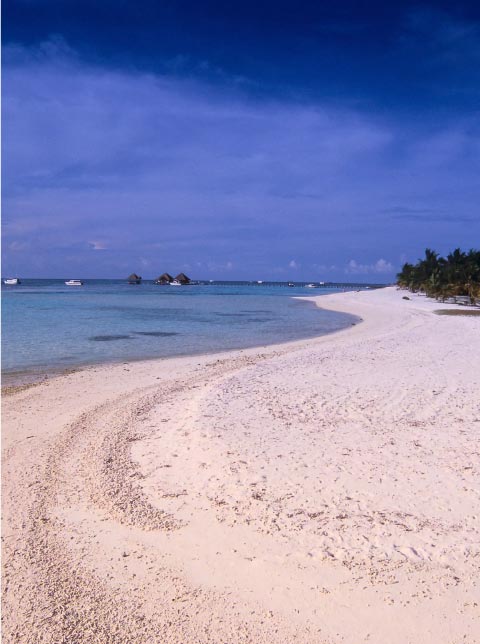 Nature Getaways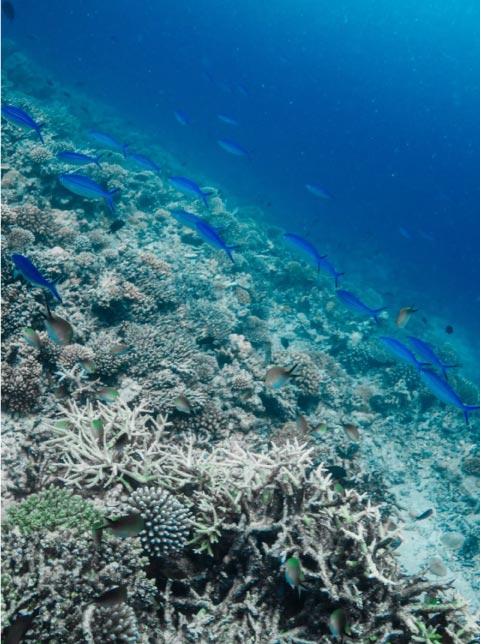 Connecting with Culture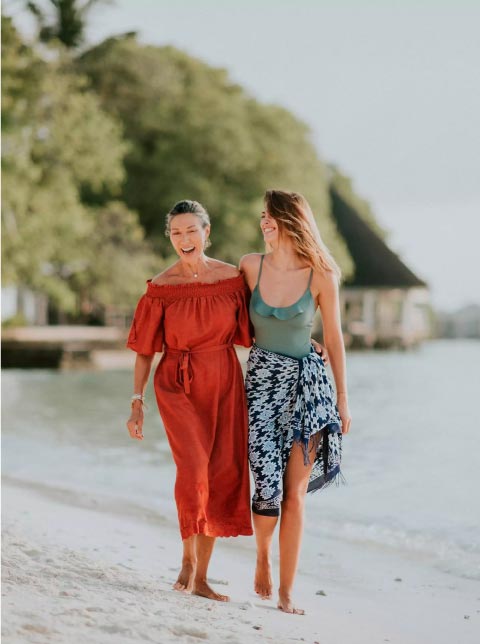 Sense of Adventure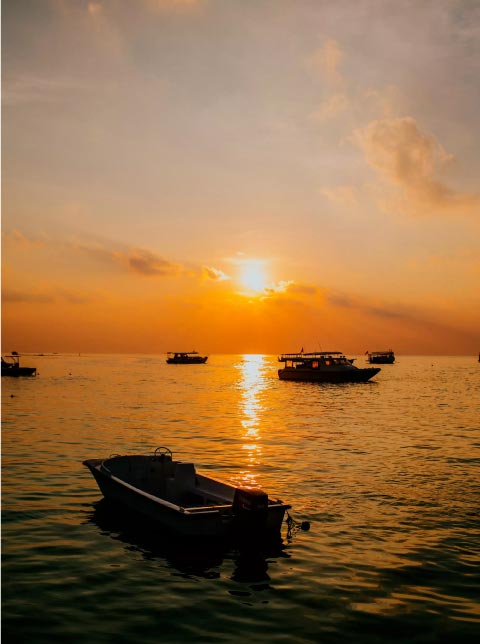 Made to Measure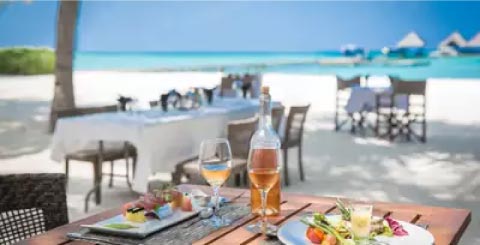 The Vehli
Savour from the selection of delicious international and traditional Asian dishes, as well as healthy options, on offer at The Vehli. Served buffet style, guests can sample from a generous variety of dishes. Dine out in the refreshing open air along the terrace and enjoy a memorable meal together.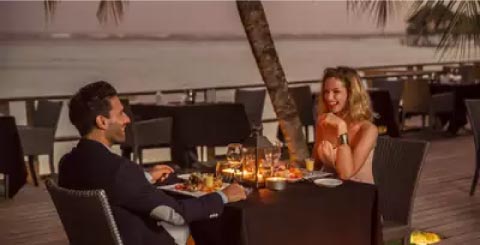 The Kandu
Set in the shade along the azure waters of the lagoon, encounter a relaxed yet refined dining experience for all the senses. The Kandu offers a la carte lunch and dinner and late buffet breakfast menu options such as fresh fruits and pastries, cereals, pancakes, and egg dishes. The restaurant also serves two evening menus, including one lobster menu at additional cost served with foie grass or sashimi. To drink, beverage selections include wine, beer, and soft drinks. Please note: Tables seat 2 to 8 people. Reservations must be made one day in advance at Kandu Restaurant.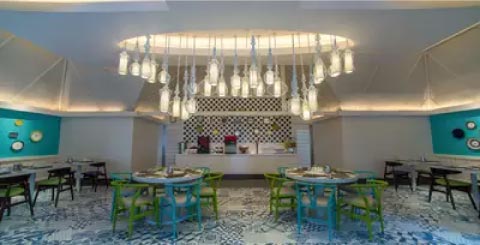 The Kaana
Specializing in light bites, Kaana offers a delicious selection of Asian soups, tapas, sandwiches, and a variety of small plates to savour.

Open in the afternoon and into the evening, this restaurant's casual yet sophisticated backdrop invites memorable meals shared together.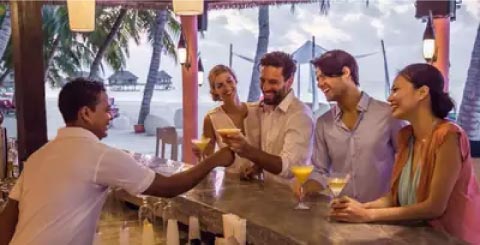 The Sunset
Whether for a cooling libation by day, or a wind-down beverage as evening approaches, take in peerless views of the stilted, Maldives water villas and glittering lagoon from this relaxing reprieve.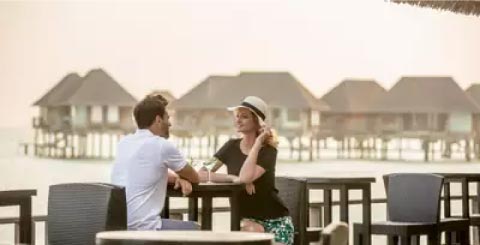 The Iru
Set along the lapping waters of the peaceful lagoon amidst the perfect Maldives weather, The Iru is the perfect place to enjoy a refreshing beverage amidst comfortable modern seating on the sand. Under the shade of swaying coconut trees, The Iru bar is a restful reprieve for a freshly mixed or poured libation.
In the evenings, the Iru bar transforms into the chicest place in resort, an experience you won't soon forget.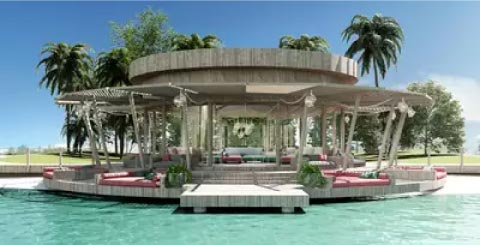 The Manta Exclusive Collection Lounge
From June 2019, come to discover our new designed Manta Lounge. When sunset approaches, there is no better way to cap off the perfect day than to sip chilled Champagne and enjoy a selection of savoury appetizers like sushi rolls, finger sandwiches, and samosas from 6pm at the Manta Exclusive Collection Lounge.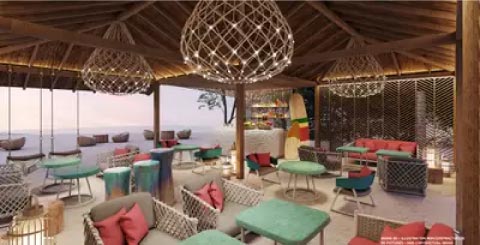 The Manta Exclusive Collection Beach Bar
Launched in the middle of May 2019, our Beach Bar welcomes you at any time of your day as a real cozy living space. A breakfast in the morning, some selected appetizers before noon, a Premium coffee after lunch, a healthy juice or a crepe in the afternoon, and a crafted cocktail to close the day, everything has been made for an ultimate experience.
Resort welcoming children from age 2, with children's activities from 4 years old.
Age-specific Clubs
Happy Children's Corner
At Club Med Kani, children enjoy a place all their own. Children aged 4 to 10 and 11 to 17 can take part in a variety of games, sports, and creative activities with a dedicated G.O® by their sides every step of the way. Here, young adventurers can play & learn through activities such as cooking lessons, face painting, sandcastle making, coral propagation and flying trapeze. Children ages 6 and up can even dive into challenging water sports like sailing and kayaking.

Children remain under the responsibility of parents during meals. For more information please refer to Club Med app.
WELL-BEING ACTIVITIES
Retreat to a blissful spa escape to pamper the soul and rejuvenate the body. Step into a space of pure relaxation where a variety of body and beauty treatments have been created with you in mind.

Equipments
• Individual and duo treatment rooms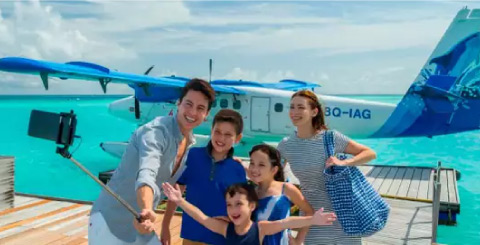 Let us organise an excursion for your family and friends. With exciting adventures, cultural discoveries, and entertaining celebrations to enjoy, each is a journey worth sharing time and again.

At Kani you can enjoy a wide range of excursions. The Blue Lagoon excursion is perfect to see both the culture and beauty of the Maldives. Enjoy an amazing snorkelling experience over a colourful protected reef with turtles. Towed by a boat, parasail over Kani Island and admire the immense beauty of the landscape seen from above.
---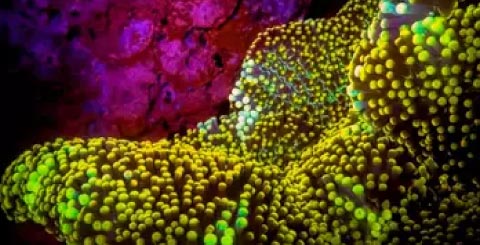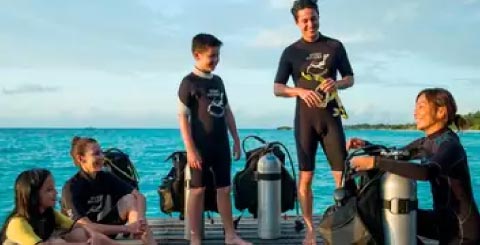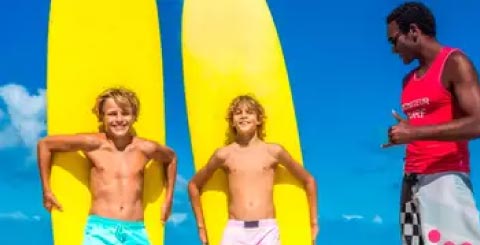 MALDIVES
The Maldives in brief
• Surface area: 238 sq km
• Capital: Malé
• Official language: Divehi
• Currency: the Rufiyaa.

Make the most of your stay at Kani to discover the natural beauty and fascinating culture of the region.

Towns nearby:
• Malé is 30 km from Club Med by boat.

The lively little capital is a great contrast with the islands, where the pace of life is much slower. A very pleasant and friendly town, where you can visit the national museum, admire the Grand Friday Mosque and visit the fish market.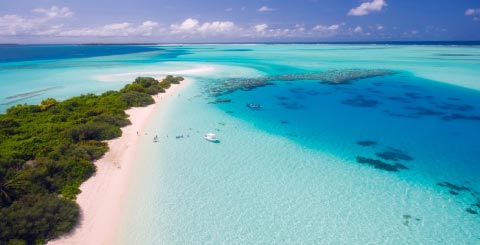 ---
KANI
Discover new ways to play and unwind together at Club Med Kani all-inclusive resort where a 2-kilometre stretch of private beaches, encounters with marine life, and exciting water sports welcome families to revel in infinite possibilities and pursue every passion.
Holidaying on Club Med's own private atoll
Swimming in a turquoise lagoon, and lazing on a white sand beach
Trying the local grilled fish at the Kandu restaurant
Exploring underwater life on the coral reef or being pampered at Club Med Spa by MANDARA
Enjoying the privacy of the 5Ψ Luxury Space in a luxury 70 sq metre Suite on Stilts