Grand Europe Tour
Book Now & Get Discount of ₹17,000
ALL INCLUSIVE PRICE | NO HIDDEN COST
Grand Europe Tour
15 Nights
Travel Dates:
May 17, 24 & 31 | June 07, 14 & 21 2017
₹ 1,94,999
₹ 1,77,999
per person on twin/triple sharing
Tentative Flight Details
FROM
TO
TIMINGS
DELHI
LONDON
1030/1600 // 1520/1710
FIUMICINO
DELHI
1120/2010 // 1545/0525
OR
DELHI
LONDON
0920/1235 // 1100/1755
FIUMICINO
DELHI
1115/0245 // 1750/0850
Inclusions
3 Nights London, 2 Nights Paris, 2 Night Netherlands, 1 Night Germany, 3 Nights Switzerland, 1 Night Innsbruck/Seefeld, 1 Night Venice/Padova, 1 Night Florence/Pisa, 1 Night Rome
Cost of your round trip economy class airfare valid for the duration of the tour.
Accommodation at the hotels mentioned or similar.
Meals (Breakfast and Dinner), Coach tours, Transfers, Entrance fees, Sightseeing and Surface
London city tour
Guided Paris City Tour
Eiffel Tower 2nd Level / Montparnasse
Seine River Cruise
Amsterdam orientation Tour
Amsterdam Canal Cruise
Black Forest in Germany
View the magnificent Rhine Falls in Schaffhausen
Visit Swarovski
Venice City Tour
Excursion to Pisa
Rome City Tour + Vatican City
Italy Hotel / City Tax
Airport taxes as per the routing of the tour.
Cost of the VISA ( UK and Schengen )
Transportation as mentioned in the itinerary.
Cost of Overseas Travel Insurance policy valid for the tour. (Passengers above 59 years of age will have to pay the actual difference of the insurance premium along with the medical reports).
Visa & All Taxes
Exclusion
Lunch
Any Optional Tour.
Any increase in the air fare, fuel surcharge and taxes charged by the airlines on your air ticket.
Any increase in the rate of exchange leading to an increase in all land arrangement which may come in to effect prior to departure.
Cost of extension of the validity or deviation from route of your air ticket.
Cost of the Additional Suggested Excursions.
Anything not specifically mentioned in 'What your Tour Price includes' box.
High Season Surcharge if Applicable.
Porterage, laundry, wines, mineral water, telephone charges, all items of personal nature and also food and drinks not forming part of the group menus.
On certain departure dates the itinerary may be operated in reverse order. However, all services and inclusions will remain the same.
Day 1: Arrive into London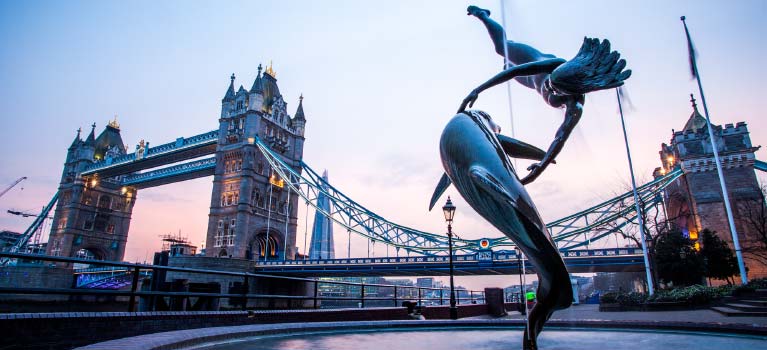 Welcome to Dream City London, where we begin our Europe Tour. On arrival, you will be met by your DPauls Tour Manager / Local Representative outside the customs area and transfer to Indian restaurant for Dinner. After dinner check in Hotel. Overnight stay at hotel. (Breakfast and Dinner).
---
Day 2: London - City Tour of London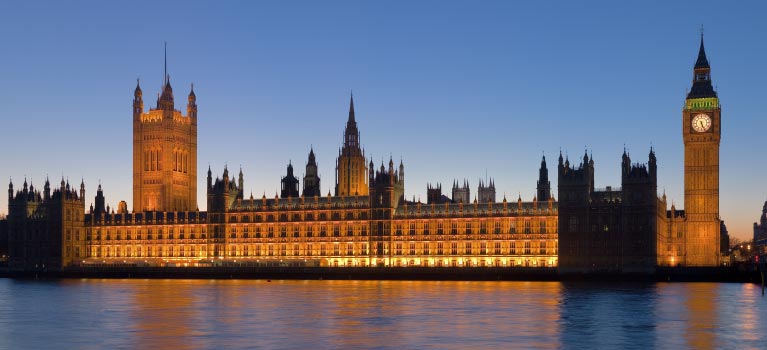 After a continental breakfast, we proceed on guided panoramic city tour of London. See famous Trafalgar Square, Big Ben, Tower of London, Buckingham Palace, Westminster Abbey, Houses of Parliament, Piccadilly Circus, St. Paul's Cathedral, the symbolic Tower Bridge and Hyde Park. Palace with changing of the guards (on days when this takes place) which is the Queen's official resident. Free time for Lunch 1 Hrs. Later we go to Oxford Street for Shopping. Overnight stay at hotel. (Breakfast and Dinner).
---
Day 3: Day Free in London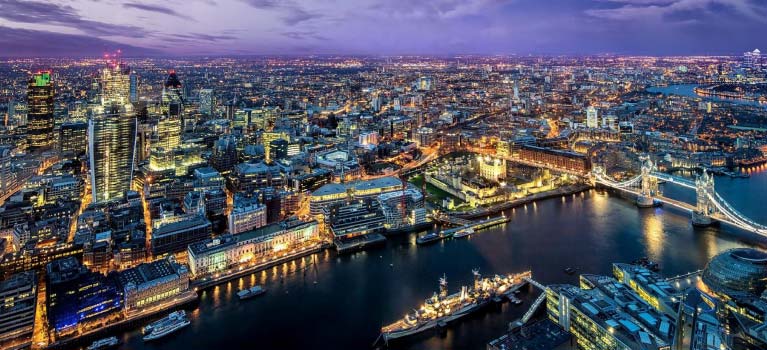 A holiday delights you the most because it brings you absolute freedom. Welcome the rising sun, laze in your bed, enjoy a morning bed tea and plan the action of your day. Take a fill at morning breakfast at hotel and set out for self-exploration of the beautiful city. You can go visit Leicester Square- the heart of London where you'll have plenty to see and do like cinemas, restaurants, clubs and more components that add to the zing and vibrance of London. Stay overnight at hotel in London. (Breakfast / Dinner)
Note: *Dinner credit 10 Euro per person will be refunded if passenger is choosing day free and easy option
---
Day 4: London – Paris (Onto Paris via Eurotunnel / Ferry) (5 Hrs)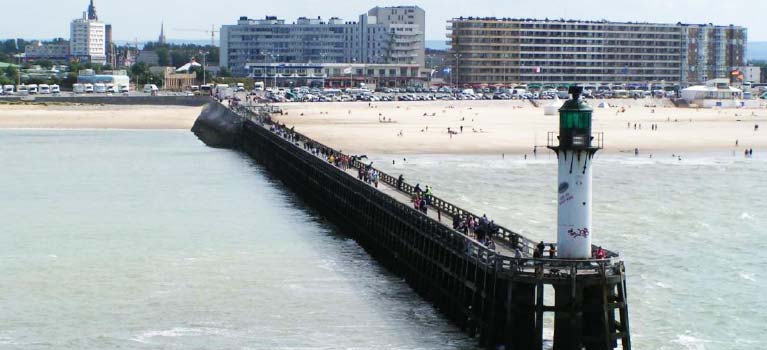 After a continental breakfast, we check out and say good bye to London and proceed to Folkston or Dover to cross English channel by Ferry or Eurotunnel to Calais. On reaching Calais, we drive to Paris - the romantic "City of Lights" and check into the hotel. In the evening transfer to Indian restaurant for Dinner. Overnight stay at hotel. (Breakfast and Dinner).
---
Day 5: Paris City Tour + Seine River Cruise + Eiffel Tower II Level + Optional Lido Show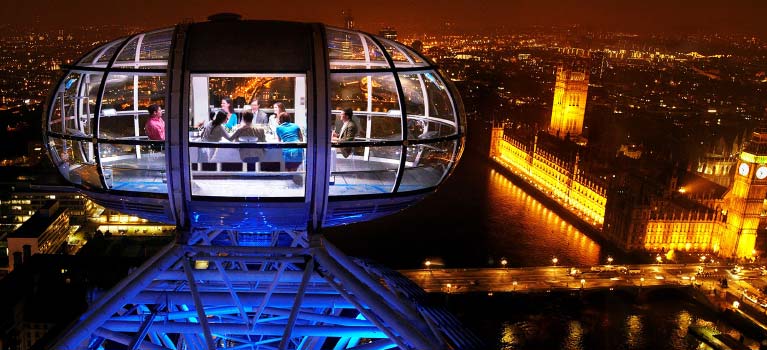 After breakfast, we proceed to visit Eiffel Tower, the symbol of Paris, where a bird's eye view from the 2nd level will leave you breathless with Seine River Cruise. Later we start our Paris City tour. you will see Paris in all her charm, glamour and glory. See Arc de Triomphe. Also see the Champs Elysees, arguably the most well-known avenue in the world, the magnificent Opera, the striking Town Hall and the National Assembly, Louvre (from Out Side) the famous Notre Dame Cathedral. Overnight In Paris Hotel. (Breakfast and Dinner).

After Dinner transfer back to hotel or one can choose to take optional Lido Show at extra cost - you have a chance to experience the glamour of the world-famous Lido show. You will enjoy a grand night-out at the world-famous music and dance extravaganza – The Lido Show, See the finest combination of beauty, rhythm and gaiety. Experience the charm of striking ballets, shimmering costumes and talented dance troupes. After Lido show transfer to Hotel.
---
Day 6: Paris - Amsterdam (Approximate time 7 Hours)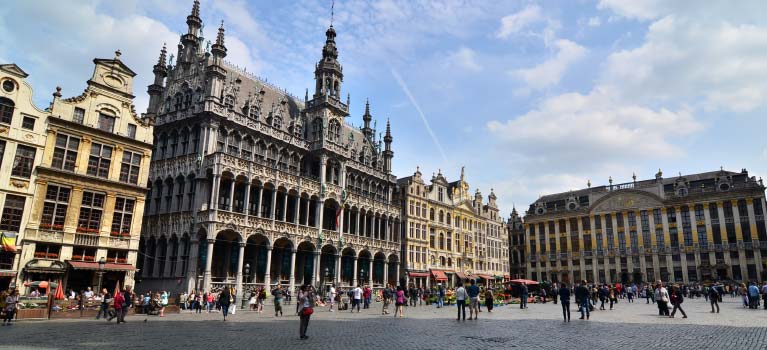 After a continental breakfast, we check out and drive to Amsterdam via Brussels. On arrival Enjoy Brussels orientation tour. See the adorable Manneken Pis Statue, a charming fountain of a little boy, today the symbol of Brussels, the beautiful Grand Place, the Town Hall, Municipal Museum and St.Micahael's Cathedral. After Brussels City tour we proceed to Amsterdam. Overnight in Amsterdam. (Breakfast and Dinner).
---
Day 7: Amsterdam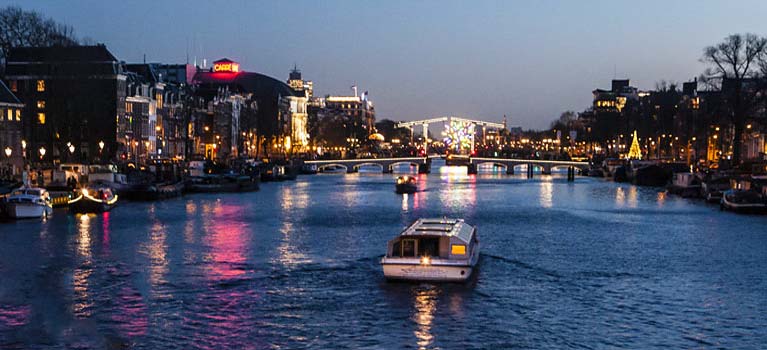 Check out of your hotel after a continental buffet breakfast proceed Enjoy Amsterdam Orientation tour See the Royal Palace and the Netherlands National Monument, After City Tour take a Short ride on Canal Cruise along the famous Amsterdam canals. See all these great Amsterdam sites again from the water Canal Cruise. Overnight in Amsterdam (Breakfast and Dinner).
---
Day 8: Amsterdam - Germany (Approximate time 7 Hours)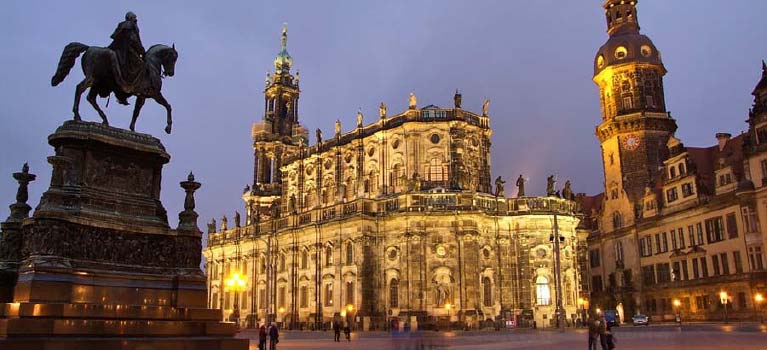 After Breakfast, Later we drive to Germany. See Cologne Cathedral. This 515 feet tall gothic Cathedral took six centuries to build and is Germany's most visited monument. Overnight stay at the hotel in Germany. (Frankfurt/Heidelberg Manheim) (Breakfast and Dinner).
---
Day 9: Germany - Switzerland (Approximate time 5 + Hours) - Visit Drubba in the Black Forest and Majestic Rhine Falls at Schaffhausen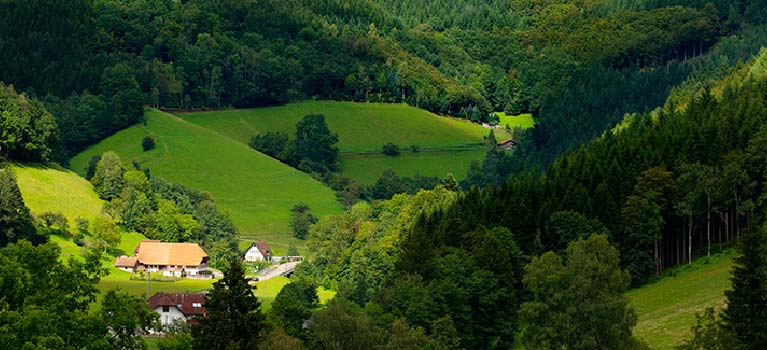 After a continental breakfast, we check out of our hotel and drive to the Black forest of Germany, where at Drubba you can see a demonstration of how Cuckoo clocks are made. Buy one of the original Cuckoo clocks as a souvenir. We then proceed to see the mighty Rhine Falls, Europe's most powerful waterfalls. Admire the thundering beauty of the falls. Later, we drive to Switzerland most beautiful city of Europe. Overnight at hotel in Switzerland. (Breakfast and Dinner).
---
Day 10: Day Free or Optional Excursion: Mount Titlis with Ice- Flyer Ride and Lucerne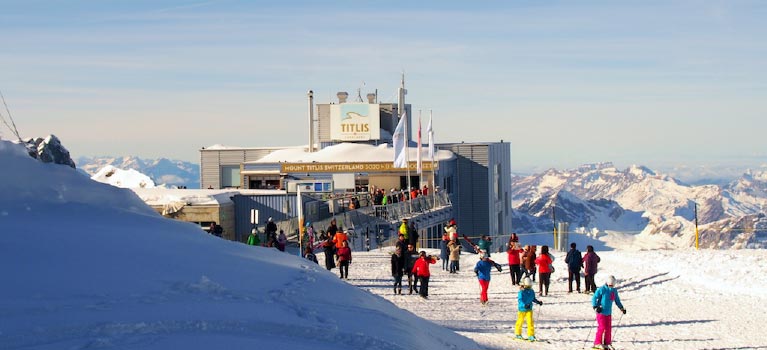 After a continental breakfast enjoy your day free and easy
OR We suggest a full day excursion to Mt. Titlis with Ice Flyer and Lucerne City at extra cost. We begin the tour with a visit to Mt. Titlis, which at 10,000 ft is the highest peak in central Switzerland. You journey to Mt. Titlis through a series of three different cable cars. The last leg of the ascent will be in the world's first rotating cable car called the 'Titlis Rotair'. At Mt. Titlis you have free time to play and enjoy in the snow, visit the Ice Cave or just relax at the restaurant.

In the Afternoon move towards another beautiful city Lucerne and enjoy your orientation tour which comprises of famous Lion monuments, Kappelbruck Bridge,. This is the ideal place to purchase branded Swiss watches, Swiss chocolates, Swiss army knives, etc. Overnight stay at hotel. (Breakfast and Dinner).
Note: *Dinner credit 10 Euro per person will be refunded if passenger is choosing day free and easy option
---
Day 11: Day Free or Suggest optional Excursion: Mount Jungfraujoch with Interlaken City Tour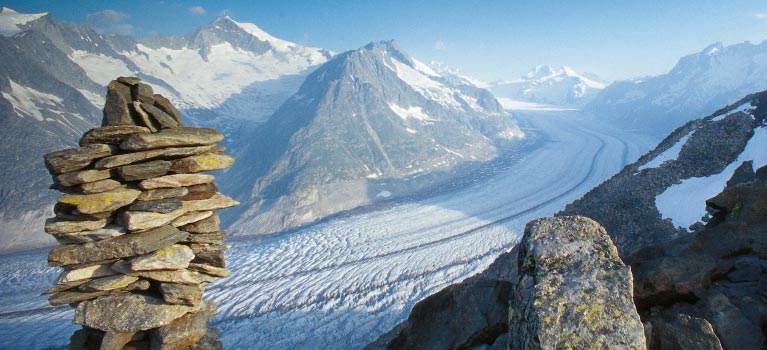 After a continental breakfast, the day is free for you to relax.
OR We suggest you take this opportunity to visit Jungfraujoch and picturesque Interlaken on Extra Cost. Our scenic drive to Grund / Lauterbrunnen, from where we board a train to Jungfraujoch, the highest altitude railway station in Europe at 11,333 ft., takes us along mountain passes. Marvel at the changes in the Alpine scenery as your charming cog-wheel train takes you on a unique journey. Experience the magic of the mountains at the Sphinx Terrace. See the breathtaking Jungfrau Peak and the awesome Aletsch Glacier. Also, visit the Ice Palace, where you see a beautiful display of sculptures made of ice, while being encased in ice yourself. Have a memorable encounter with eternal snow and ice at the Plateau. Do not forget to send a postcard to your friends and relatives from Europe's highest altitude Post office with its own special postmark. Enjoy Indian vegetarian lunch in Indian Restaurant at Jungfraujoch on your own.

Thereafter we proceed for our return Journey to Interlaken, There we will visit Interlaken City after that Transfer to your Hotel There's time to relax at the many cafes or shop for Swiss watches, chocolates, memorabilia, etc. Overnight at your Overnight stay at hotel. (Breakfast and Dinner).
Note: *Dinner credit 10 Euro per person will be refunded if passenger is choosing day free and easy option
---
Day 12: Switzerland – Austria (Approximate time 5 Hours)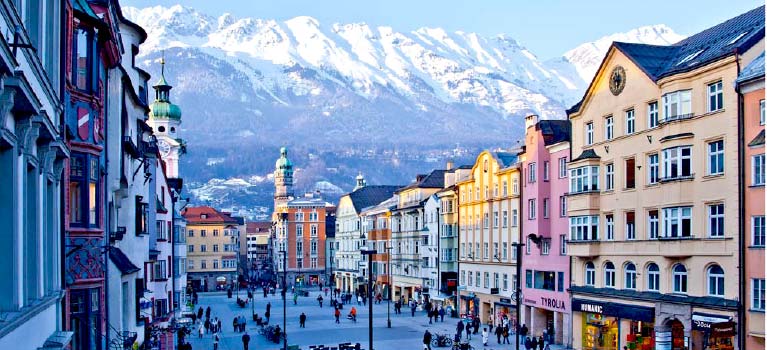 Enjoy morning breakfast at hotel. Check out from Hotel and Drive to Innsbruck. On arrival visit the Swarovski, the amazing Crystal World Complex at Wattens. Dinner at Indian restaurant and check in Hotel. Overnight at your hotel. (Breakfast and Dinner).
---
Day 13: Austria –– Venice / Padova (Approximate time 5 Hours)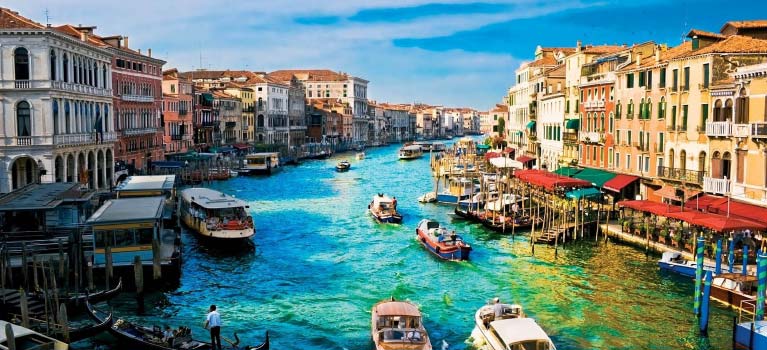 Enjoy morning breakfast at hotel. Check out of the hotel and enjoy your drive to Venice, the most fascinating tourist destinations. On reaching, check in to the hotel and get fresh to go for an Orientation Tour of Venice. Venice is a small and an extremely concentrated city where every corner, monument, Church or museum has a taste of history, a unique tale or a tradition that is gracious to know. We visit St. Marks Square, the very heart of Venice, Doge's Palace, the prisons of Venice, the famous Bridge of Sighs, exquisite Clock Tower and city's most famous church, St. Marks Basilica. Enjoy Indian dinner. After Dinner drive back to your hotel located at Venice or Padova. Stay overnight at hotel in Venice/ Padova. (Breakfast and Dinner).
---
Day 14: Venice / Padova - Florence / Pisa - Orientation Tour of Pisa (Approximate time 4 Hours)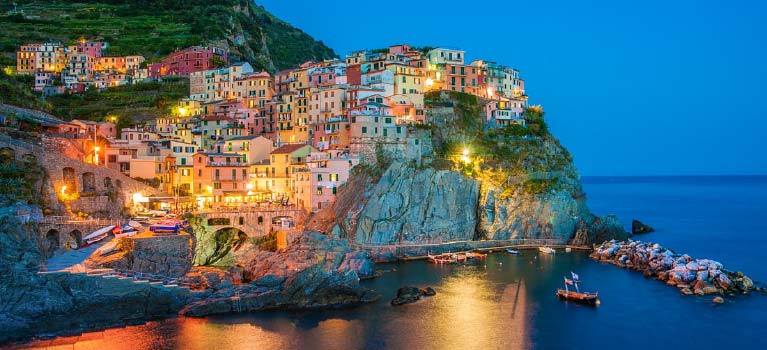 Wake up to the excitement to go to Pisa! Have a good fill of breakfast, check out and proceed to the city of wonders. We visit the 'Field of Miracles' wherein stands the grand Romanesque Pisa styled marble cathedral. Also we would visit Baptistery and the Bell tower, known as the Leaning Tower of Pisa. Enjoy a Indian dinner. Drive back to your Hotel located at Florence / Pisa. Stay overnight at hotel in Pisa / Florence. (Breakfast and Dinner).
---
Day 15: Florence / Pisa - Rome City tour + Vatican Tour (Approximate time 5 Hours)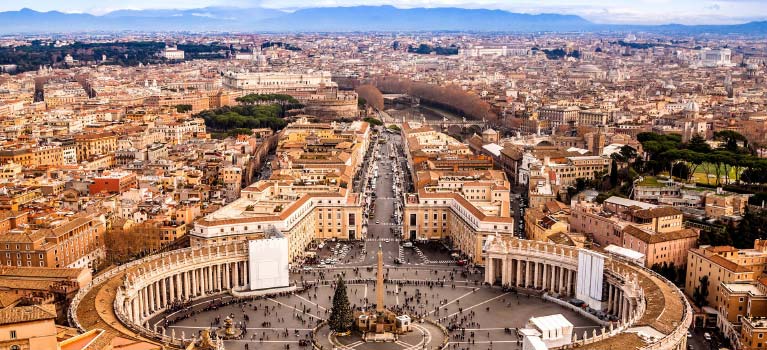 Rise to a vibrant morning. Enjoy bed tea and pack your bags. Have continental breakfast and check out from the hotel. Today we'll go to Italy's capital- Rome.

On arrival, we would head off to a guided city tour of Rome. We would see Piazza Venezia- the central hub of Rome, Victor Emmanuel II Monument- colossal monument built in honor of the first king of unified Italy. Relive the history of Rome as you view the ancient Roman & Imperial Forums and the gigantic Colosseum, the most impressive building of the Roman Empire (from Outside).

We also go for tour of Vatican City, the world's smallest city and one of the most sacred places in Christendom. It carries a great history and spiritual venture. The city has a unique and fascinating collection of artistic and architectural masterpieces. The city landmark is St. Peter's Basilica (Subject to availability), spectacular with a circular piazza in front and surrounded by palaces and gardens. The basilica is the largest religious building in the world. Enjoy an Indian dinner and stay overnight at hotel in Rome. (Breakfast and Dinner).
---
Day 16: Return Home with Wonderful Memories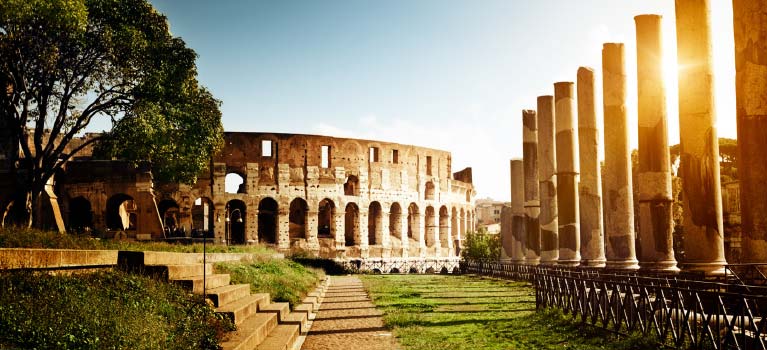 Wake up to a mystique Roman morning. Store the beauty in your eyes. Pack the bags and have breakfast. Today we check out from hotel and drive to airport. It's time to return to your very own land. Come back with lifetime memories and loads of great pictures. We would be happy to receive your feedback and stories of the trip. Hope DPauls gave you a happy tour. (Breakfast and Dinner).
Note: All driving distance is Tentative / Depend on Traffic
---
*Offers valid for limited period, limited seats and are subject to change without prior notice. All rates on twin share per person basis else specified. All Tours & Transfers on Seat In Coach (Shared) Basis. The cost of outbound package tour is payable in convertible foreign exchange (subject to RBI/GOI regulation) except cost of ticket. *Conditions Apply