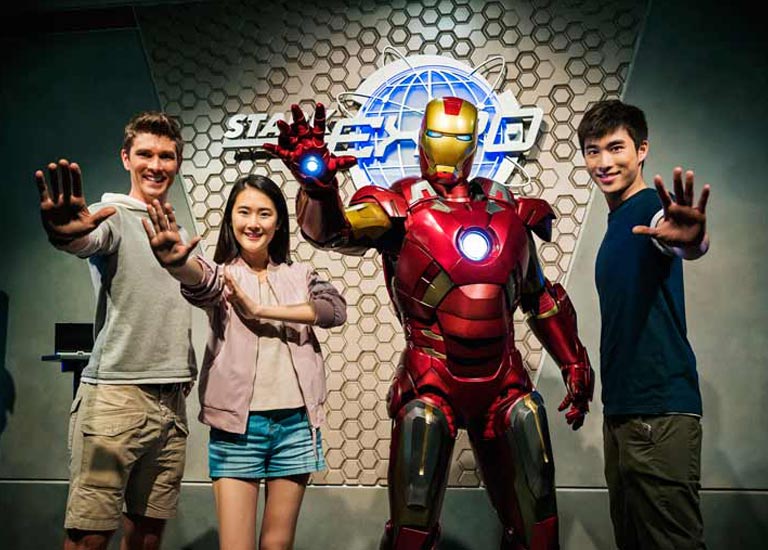 Iron Man Experience
Disney Park's first Marvel-themed ride, has integrated strong Hong Kong elements complete with flight simulators, 3-D projection, surround sound and other special effects that immerse Guests in the Marvel story of a battle with the evil forces of Hydra!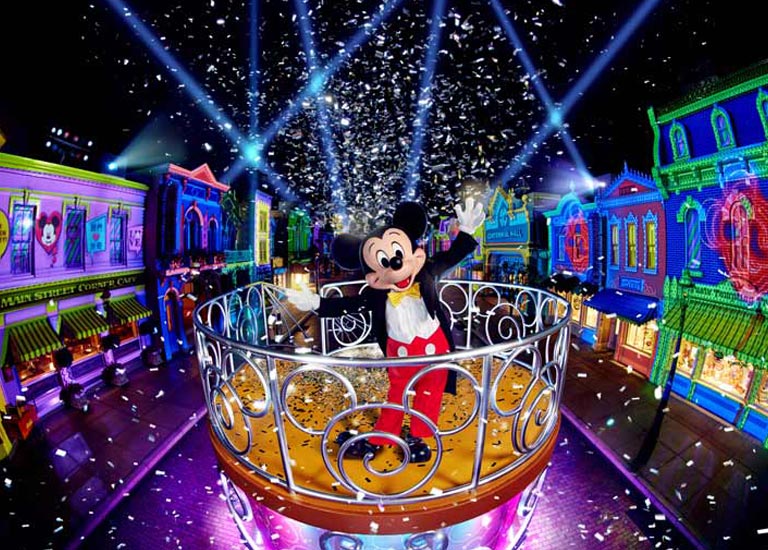 NEW
"We Love Mickey!" Projection Show
You're invited to a surprise party for Mickey Mouse! Every evening, a surprise celebration will transform the buildings along Main Street, U.S.A. into a canvas of vibrant, colorful visuals that pay tribute to Mickey's major milestones.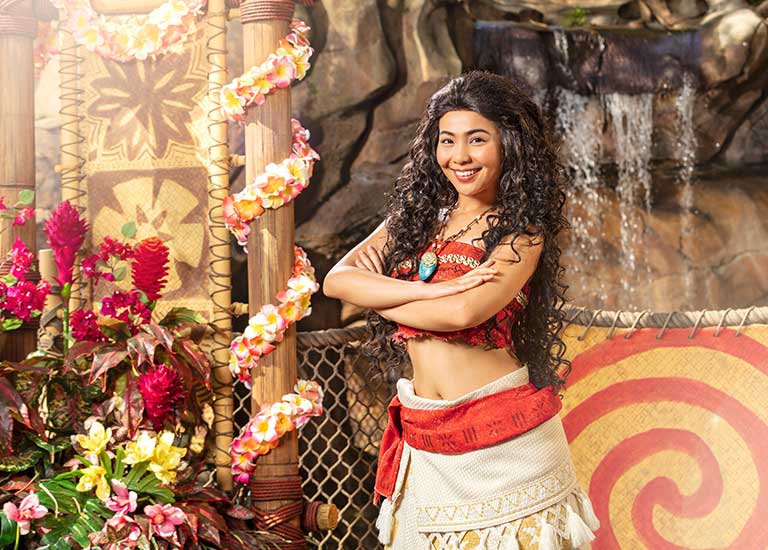 "Moana: A Homecoming Celebration" (Opening on May 25, 2018)
Sail away with Moana in the "Moana: A Homecoming Celebration" atmosphere stage show, set in an all-new venue in Adventureland. It's a unique, highly theatrical, and fun-filled experience for Guests of all ages.
Plan now and enjoy on-stop Disney fun filled with seasonal events covering 365 days in 2018!
Chinese New Year Event Jan – Mar 2018
Disney Carnivale of Stars Mar – Sep 2018
"Moana: A Homecoming Celebration" Opening on May 25, 2018
Disney Halloween Time Sept – Oct 2018
A Disney Christmas Dec 2018 – Jan 2019
Disney Carnivale of Stars
From now until June 20, a colorful one-of-a-kind event filled with 100+ Disney Friends!
Catch Disney Friends with colorful outfits in Springtime Processional
Encounter new and long lost Disney friends like Baymax and Hiro, Spider-man, Black Panther, Groot and the new Moana!
Hunt for over 100 character-themed eggs hidden all around the resort
Celebrate with Special Themed Offerings at Disney Hotels
The carnival atmosphere will extend to summer from June 21 to September 2. The theme park will create a big splash of fun with the first-ever Disney∙Pixar-themed "Water Play Street Party" joined by various Disney∙Pixar stars, including Mr. and Mrs. Incredible from The Incredibles and beloved characters from Toy Story. Together with performers, they will ensure guests soak up a cool, water-filled summer celebrations along Main Street, U.S.A..
Disney Themed Hotels
Stay with the grand Victorian-style Hong Kong Disneyland Hotel, classic
Art-Deco Disney's Hollywood Hotel, or the brand-new exploration-themed
Disney Explorers Lodge and enjoy hotel guest privileges!  
Hotel Guests' Special Privileges
Hotel Guests can enjoy a variety of exclusive privileges, including
Disney attraction Priority Admission Pass and show reservation privileges, exclusive Recreational Activities and Priority park entrance*.  
Sumptuous Food Offerings
A wide variety of cuisine options at every turn, as well as a cosmopolitan
selection of Chinese, Western, South Asian and Japanese delicacies
available to suit every taste! What's more, your favorite Disney
characters may stop by your table at the hotels!  
Indulgent Shopping Experience
Shopping in Hong Kong Disneyland Resort is a not-to-be-missed part
of Disney experience. The main cluster of shop lines both sides of
Main Street, U.S.A., and exclusive stores can be found in all of the
themed lands You are sure to find the perfect souvenir from the
extensive selection of merchandise items!  
Find out more at www.hongkongdisneyland.com and plan now!
*Subject to availability. Attractions and shows may be suspended or cancelled without prior notice.
The tour and travel services in this advertisement are offered by DPauls.com